Indianapolis is a great market for real estate investors, but with a growing population and economy, the competition for investment properties can be fierce. Whether you're a seasoned investor or just getting started, here are some tips from IronClad REI for finding the best investment properties in Indianapolis's competitive market.
---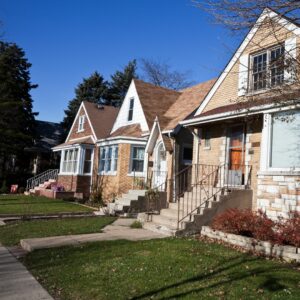 Tip 1: Location is Important
One of the most important factors to consider when investing in real estate is the location of the property. Look for properties in up-and-coming neighborhoods or areas that are undergoing redevelopment. These neighborhoods often have lower property prices and the potential for appreciation as the area develops.
---

Tip 2: Research the Local Real Estate Market
Before making any investment, it's important to research the local real estate market. Look at data on median home prices, rent prices, and vacancy rates to get a sense of the current market conditions. This will help you identify areas with the best potential for return on investment.
---
Tip 3: Network With Locat Real Estate Professionals
Local real estate agents, landlords, and property managers can provide valuable insights into the market and may know about properties that aren't yet listed on the market. Building a network of local professionals can give you an edge in the competitive market.
---

Tip 4: Be Flexible
With a competitive market, it's important to be flexible in your investment strategy. Consider different property types, such as single-family homes, duplexes, or apartment buildings, and be open to different neighborhoods and areas.
---
Tip 5: Be Prepared for Competition
Be prepared for competition when making an offer on a property. Have your financing and due diligence in place so you can make a quick, competitive offer.
---
Tip 6: Consider Alternative Financing
Traditional financing can be difficult to secure in a competitive market, but alternative financing options such as hard money loans or private money loans can provide a quicker and more flexible option.
---
Tip 7: Look at Cash Flow vs. Appreciation
While appreciation is important, it's also important to consider the cash flow potential of a property. A property that generates a steady cash flow can provide a more stable return on investment and help you weather market fluctuations.
---

Tip 8: Don't Rush
Take your time to research and analyze the market, neighborhoods, and properties. Don't rush into a purchase, as it's better to wait for the right property than to make a hasty decision.
---
Indianapolis's competitive market can make it difficult to find the best investment properties, but with the right strategy and approach, investors can still find great opportunities. By doing your research, networking with local professionals, and being flexible and prepared, you can increase your chances of success in this market. Schedule your consultation with IronClad REI today to learn more!